GCSE Maths Tuition Online
Enjoyable and Engaging GCSE Maths Lessons Online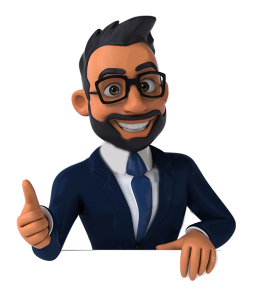 Online GCSE Maths Tutor
Are looking for an online GCSE Maths tutor? I'm Doc Ghouse and I am a highly experienced maths teacher of 32 years, and have been a Senior Examiner for one of the English boards. I'm offering bespoke online maths tutoring.
I can boost your confidence, leading to a better contextual understanding of mathematics and higher grades. I adjust my teaching style to suit the student I am working with, I can help students of all abilities. I have experience working with students with special educational needs, as well as helping gifted students, to reach their full potential.
My aim is to use my teaching experience, qualifications and over 20 years of tutoring, to deliver engaging and enjoyable GCSE Maths lessons online. Read more about Doc Ghouse.
Doc Ghouse GCSE Maths tuition aims to:
Fill in knowledge gaps
Boost your maths confidence
Master exam and time management techniques
Give you insights into what examiners are looking for in your answer
Surpass your predicted grade
So, if you are a student who feels you need a boost to your GCSE Maths or you are a parent who wants to provide support for your son or daughter, get in touch today and book your first online lesson.
Personalised GCSE Maths Tuition
For some students maths as a whole is hard but some students often encounter challenges in only certain areas of GCSE maths. The difficulty level can vary from student to student, but some common areas where pupils may struggle include:
Algebra
Geometry
Trigonometry
Statistics and Probability
Number Skills
Word Problems and Problem Solving
Exam Techniques
I will access a pupils needs, and come up with a maths tuition plan to tutor them in the areas that they need the most help.
FAQS
Frequently asked questions
How much does your maths tuition cost?
My normal rates for a one-hour session reflect my extensive experience as an educator & Senior Examiner and are:
£32 for up to including GCSE-Level or Scottish National 5 (N5);
£42 for up to and including A-Level, Scottish Higher and Advanced Higher;
£67 for Further Mathematics; and
£32 per session for Exam Taking Skills, Time Management Skills & Independent Learning Skills.
When are you available to tutor GCSE maths?
Since the majority of tuition that I offer is online, my availability and hours are very flexible.
Although I am definitely available during the times listed below, I can also make myself available so that you can have a lesson during your 'homework time' or your independent study period / free period (if you are a Sixth Former / Uni student).
In other words, with prior agreement you can have a lesson at a mutually-convenient time that is not restricted to the traditional school day (especially, if you are a Sixth Former).
Hours:
Monday – Friday 4:00pm – 8:00pm
Sunday 4:00pm – 8:00pm
plus other day slots by prior arrangement
What age groups do you tutor?
I offer bespoke maths tuition for a wide variety of ages (from age 9 to university!). This encompasses major qualifications from GCSE/Nat5 Maths, A-Level/Scottish Higher/Advanced Higher Maths, Further Maths to Uni-level engineering courses.
Do you have experience of teaching GCSE mathematics to students with special education needs?
I am fully trained and happy to accommodate students with Dyslexia, ADHD & Asperger Syndrome.
What is your cancellation policy?
I do charge for cancellations, so please bear that in mind.
What do others say?
Feedback from my students/parents

Josh
Student
"You are a wonderful teacher who is inspirational. Thank you for motivating and helping me to pass my GCSE & A-Levels. Thanks to you, I am loving Uni!"

Emma
Student
"Hello Doc, I just wanted to say thank you for helping me conquer my nerves with my Nat5 (especially maths); I got a Grade A in maths (better than what I was predicted or hoped for). You made a world of difference in boosting my confidence and only wish that we had got in touch earlier."

Toby
Student
"It was a privilege for me to receive extra help from you Doc. Along with your positive engaging personality and extensive background in Maths & Further Maths, you really made a difference in my learning and understanding. Doc, you have inspired me to explore my abilities and stretch myself - you are the reason why I got into UCL! Thank you!"

Tagrid
Parent
"Dr Ghouse: Thank you very much for all your efforts with Karim and Ayla. We, of course, will recommend you to peers, friends, and family."

April
Student
"For me, Dr Ghouse was not just my tutor, he was also my mentor. I would never have been able to get a Level 8 (I was predicted a Level 5 by my school) in Maths without his dedicated guidance."

HZ
Parent
"Hello Doc: You really have 'over-prepared' my daughter Mary. From working at a grade 4-5 at the end of Year 10, she is now comfortably sitting on a Grade 9. I have already started recommending you."