Maths Tutor Online
Bespoke Online Maths Lessons
Improve your grades, and confidence with an online maths tutor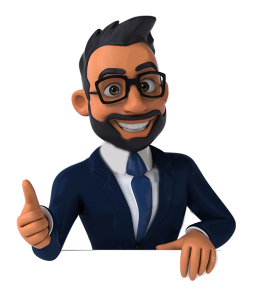 Hello, I'm Doc Ghouse and I offer bespoke online maths tuition. I am a fully qualified mathematics teacher (I have a BSc, Masters, PhD, PGCE & an enhanced DBS certificate) and this is my 32nd year in the teaching profession. I have had the privilege of being a Senior Examiner for one of the major Exam Boards in England.
In my online maths tuition, I offer help, encouragement, and support so that every student can reach their full potential. I plan bespoke online maths lessons according to my students ability, learning style and ambition.
Online maths tutoring can help fill knowledge gaps, boost confidence, and help surpass your predicted grade. I can also help you master exam techniques, time management, and give you insight into what examiners are looking for in your answers.
If you are a student or parent looking for an online maths tutor get in touch today. Call me on 0333 242 7349 or 07875 081 1836 or fill out the form on my contact page
GCSE Maths and Scottish National 5 (N5) Maths Tuition
GCSE and National 5 (N5) exams are particularly challenging and a vast step up from earlier challenges in school, so it's important to not fall behind and obtain a contextual understanding early on. As a seasoned private maths tutor, Doc Ghouse will give you or your child dedicated time and attention. With Doc Ghouse as your dedicated private maths tutor, you are guaranteed bespoke lessons that suit your needs. Doc Ghouse focuses on ensuring that each student gains more confidence in their work whilst supporting them to reach their full potential. Learn more:
A-Level, Scottish Higher, and Advanced Higher Maths Tuition
Doc Ghouse has strong subject knowledge, extensive teaching experience, effective communication skills, patience, empathy and insights into the subject as an Examiner to help you catch up, prepare for your examination and boost your confidence. My promise to you is that I will always work with you to help you surpass your predicted grade by focusing on developing your key areas, improving exam techniques and presenting your work in order to maximise the method marks you are awarded. Learn more:
Further Maths Tuition
Further Maths is designed for students with an enthusiasm for maths, many of whom will go on to degrees in maths, engineering, the sciences and economics—it is not 'for the faint hearted' and ideally your tutor should be a specialist in this subject. Doc Ghouse has a wealth of experience in this subject and will provide bespoke tuition to suit your needs and aspiration. Doc Ghouse is passionate about ensuring you feel engaged and supported in Further Maths and are poised for higher level study at university. Learn more:
Learn and Achieve Through Online Maths Tuition
I offer online maths tutoring of the highest calibre. Most maths tutors ignore the fact that every student has unique support needs. Hence, all my lessons are bespoke (individually prepared and differentiated according to the ability and learning style of the student).
Senior Examiner with an excellent track record
More than 20,000 hours of tutoring experience
I tutor students with special education needs
Former maths lead at a secondary school
Bespoke individual online tutoring
More than 32 years of experience
What do others say?
Feedback from my students/parents

Josh
Student
"You are a wonderful teacher who is inspirational. Thank you for motivating and helping me to pass my GCSE & A-Levels. Thanks to you, I am loving Uni!"

Emma
Student
"Hello Doc, I just wanted to say thank you for helping me conquer my nerves with my Nat5 (especially maths); I got a Grade A in maths (better than what I was predicted or hoped for). You made a world of difference in boosting my confidence and only wish that we had got in touch earlier."

Toby
Student
"It was a privilege for me to receive extra help from you Doc. Along with your positive engaging personality and extensive background in Maths & Further Maths, you really made a difference in my learning and understanding. Doc, you have inspired me to explore my abilities and stretch myself - you are the reason why I got into UCL! Thank you!"

Tagrid
Parent
"Dr Ghouse: Thank you very much for all your efforts with Karim and Ayla. We, of course, will recommend you to peers, friends, and family."

April
Student
"For me, Dr Ghouse was not just my tutor, he was also my mentor. I would never have been able to get a Level 8 (I was predicted a Level 5 by my school) in Maths without his dedicated guidance."

HZ
Parent
"Hello Doc: You really have 'over-prepared' my daughter Mary. From working at a grade 4-5 at the end of Year 10, she is now comfortably sitting on a Grade 9. I have already started recommending you."